KATHMANDU - This city is situated at 1400m ( 4500 ft ) and is nestled in a fertile valley, ringed by the higher peaks of the Himalayas. Kathmandu has always evoked mystique amongst travellers. Ancient temples, exotic festivals and the blending of the Hindu and Buddhist religions, all complimented with the mighty Himalayas as a backdrop. A walk down the narrow, cobbled streets with overhanging balconies and delicately wrought carved windows, is like taking a stroll back through time. Plenty of shopping, restaurants, nightlife, markets and bazaars, makes Kathmandu a must see destination.

MT EVEREST SCENIC FLIGHT ( optional extra ). This popular flight heads east from Kathmandu and follows the Himalayas before turning around and returning to Kathmandu. Every passenger has a window seat.

DARJEELING - This picturesque town straddles a ridge at 2134m ( 7000 ft ), surrounded by tea plantations and provides spectacular views of the Himalayas, in particular, Kanchenjunga, the 3rd highest mountain in the world. Darjeeling was established by the British as a hill station to escape the heat and humidity of the Indian plains. It is a fascinating place where you can see Buddhist monastries; visit a tea plantation and see how tea is processed; ride chairlifts; go horse riding; hunt for bargains in the colourful markets; visit Tiger Hill for dawn views over Kanchenjunga and other Himalayan peaks; see the Himalayan Mountaineering Institute which was founded by Sherpa Tenzing Norgay ( conquered Everest with Edmund Hillary in 1953 ) and generally enjoy the holiday atmosphere of this wonderful place.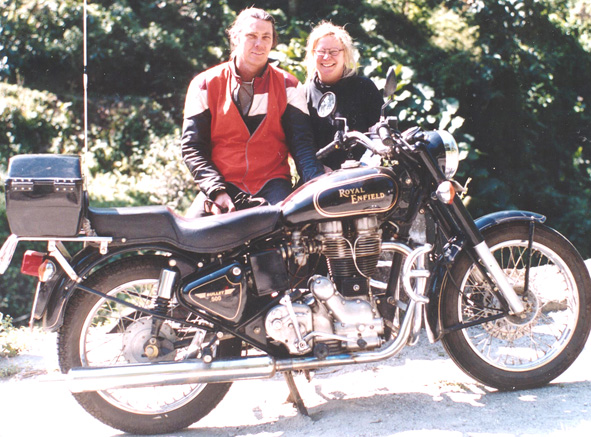 KOLKATA ( Calcutta ) - Situated on the Hooghly river, Kolkata is one of India's largest and most interesting cities. It was created by the British in 1686, as the capital of British India. It has a fascinating history, ranging from "the Black Hole of Calcutta" and Clive of India, to Mother Teresa and the good work carried out by her missions. Kolkata has long been acknowledged as the cultural capital of India for the way it promotes drama, filmmaking, writers, painters, dancers, musicians and philosophers. There are many fine buildings, museums, markets and bazaars and this, together with the distinctive feel of the real India, makes Kolkata a very interesting place to visit.

BHUTAN - The name of Bhutan was derived from the Sanskrit name Bhotanta, which means the "End of Tibet". Early British explorers called it Bootan, whilst the Bhutanese refer to their country as Druk Yul – Land of the Thunder Dragon.The capital is Thimpu ( pop. 40,000 ) which lies in a broad valley, at an altitude of 2300m or 7600ft. Much of Bhutan's early history remains a mystery, mainly due to its isolation and restriction on outside visitors. The present king is committed to maintaining its cultural identity, with all new buildings having to be made by traditional techniques and by establishing a national dress code. Its landscape varies from the lush, tropical south, through the foothills of the Himalayas up to the high, desolate Tibetan plateau. Bhutanese fortresses are known as Dzongs, which are impressive castlelike buildings which were constructed in commanding locations, usually on hilltops overlooking an expansive river valley. They are used to house administrative offices and the monks of the regional monastic communities. Bhutan's towns and villages are located in remote valleys, separated by high passes, which has allowed each valley to develop their own distinctive culture, traditions, dress and architecture.
The tour has been designed to visit the remote valleys of Paro, Thimpu, Wangduephordang, and Punakha, which will provide many spectacular sights, people and scenery.