Celebrating 30 years of organising tours!!!
**** New Tour ****
Asian Experience pioneers a new motor bike tour to Tibet.
Ride across the "Roof of the World" from Kathmandu to Lhasa.
The Tibet ride has been listed as one of the world's greatest rides and quite rightly so!!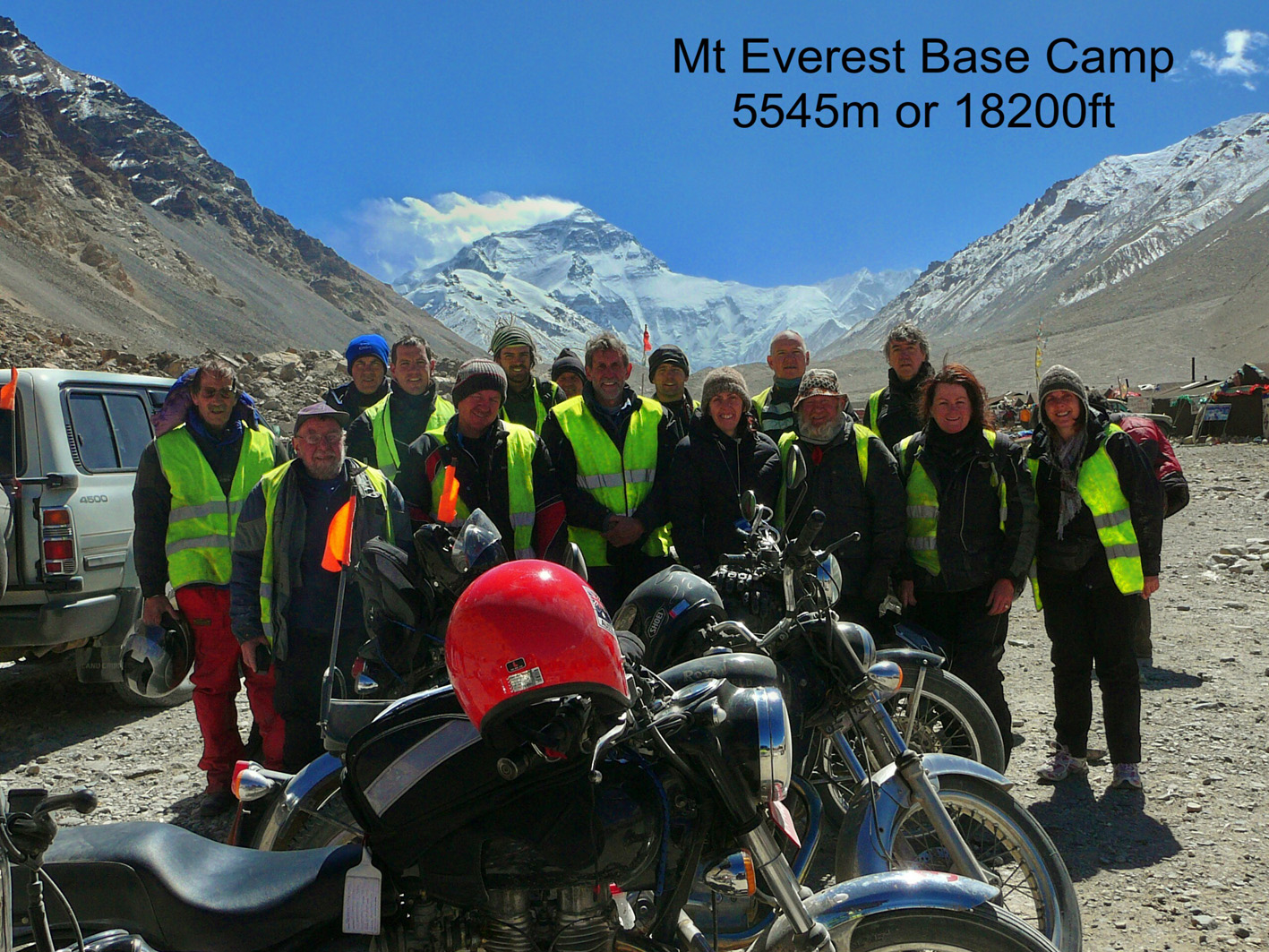 Mt Everest Base Camp. (5545m or 18200ft). It's now possible to ride to the Mt Everest Base Camp.This is a great ride into the high Himalayas and is one of the many highlights of the tour.
The road from the Nepal border to Lhasa is now completely sealed making for a much easier, better and enjoyable ride.
So come along and join the very few motorcyclists who have ridden to the Mt Everest Base Camp....surely worth a few bragging points amongst your riding mates!!

If you're looking for well organised and affordable motor bike tours..you've come to the right place!!
We've been organising motor bike tours for 30 years and have pioneered tours to these many destinations......India, Nepal, Bhutan, Tibet, Vietnam and Bali.
Although our motor bike tours have been copied by other operators ( both Australian & overseas ).....we're proud to be the original pioneers!!